About Our Watershed
Wolf Creek begins above Grass Valley, California, flows through the city, turns roughly south, and eventually joins the Bear River at Nevada County's southern border. The creek and its tributaries drain a significant portion of southwestern Nevada County. Wolf Creek has been neglected and under-appreciated in the past, but that has begun to change as Wolf Creek Community Alliance works to preserve and protect Wolf Creek and its watershed for the benefit of present and future generations.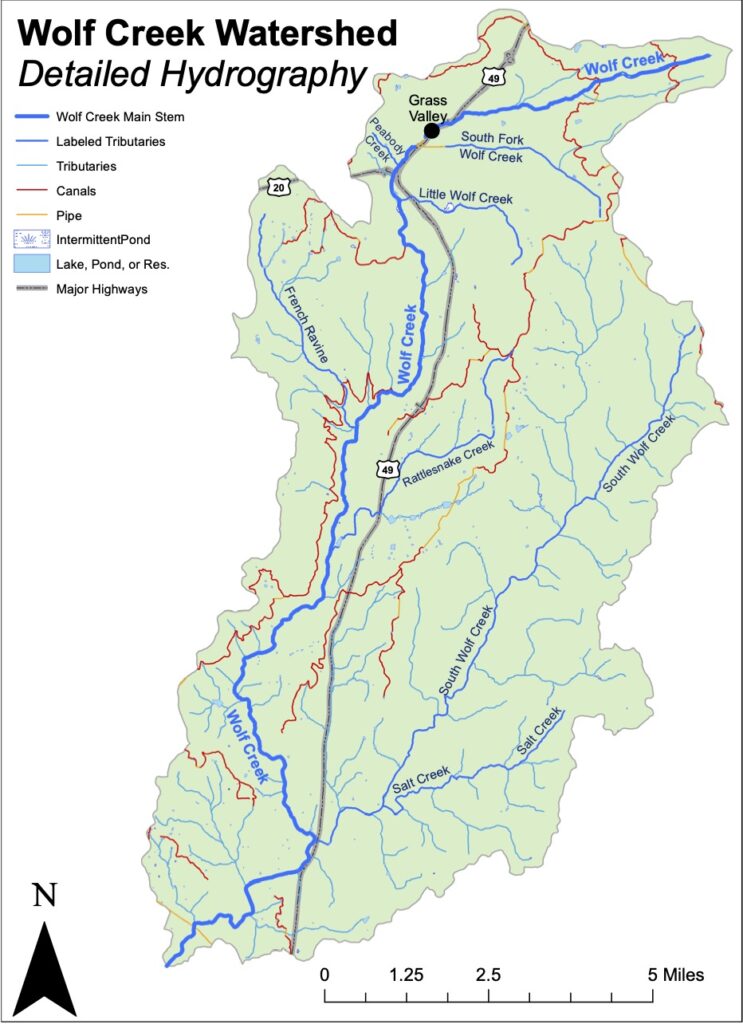 Home to the Nisenan
Nisenan people have lived in the Wolf Creek Watershed for thousands of years. They hunted and harvested, managed the land with fire, and settled in villages across the watershed, such as Daspah (Grass Valley), Yolosyan (South Fork), Yomentu (Lower Wolf Creek), Ompum (South Wolf Creek) and Salam Kek (near the confluence with Bear River).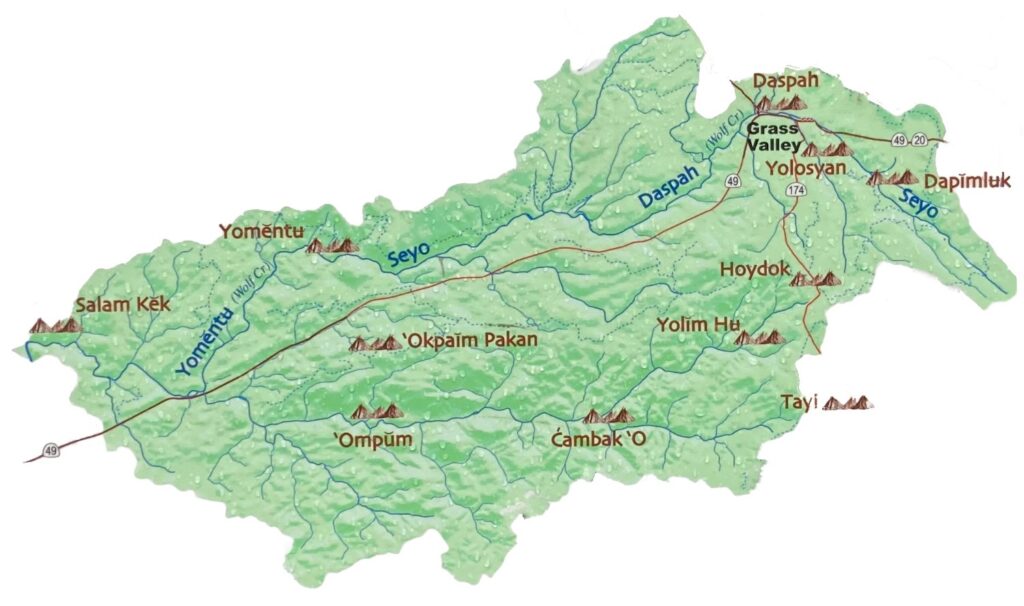 As stewards of Wolf Creek Watershed we acknowledge these are ancestral homelands of the Nisenan, land they never ceded. Together we can help to amend the tragic legacy of the past. We support the Nevada City Rancheria Nisenan through the Ancestral Homelands Reciprocity Program.Learn more about the Nevada City Rancheria Nisenan and how you can support them at nisenan.org and at chirpca.org/ancestral-homelands.org.
Geographically & Geographically Significant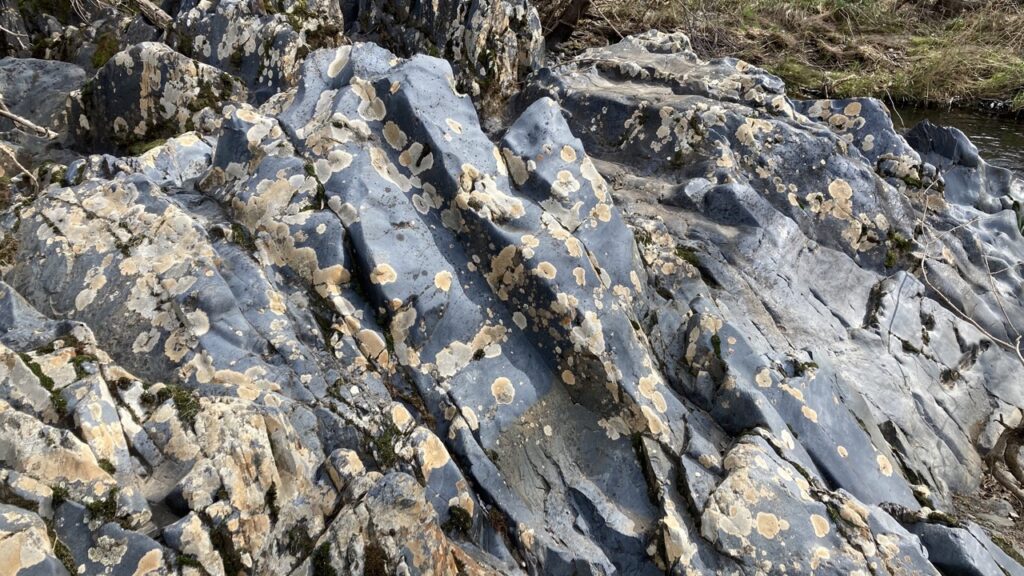 Unlike most other west-slope Sierran streams and rivers (which flow east to west), Wolf Creek flows primarily along a north–south axis. The more southern – northern exposure creates more productive and diverse ecosystems. Geologically, the occurrence of mafic and ultra rocks such as gabbro, serpentine, along with granitic and metavolcanic rocks has resulted in a
disproportionate number species that are sensitive, unusual, or endangered.
A Diverse Assemblage of Plants & Animals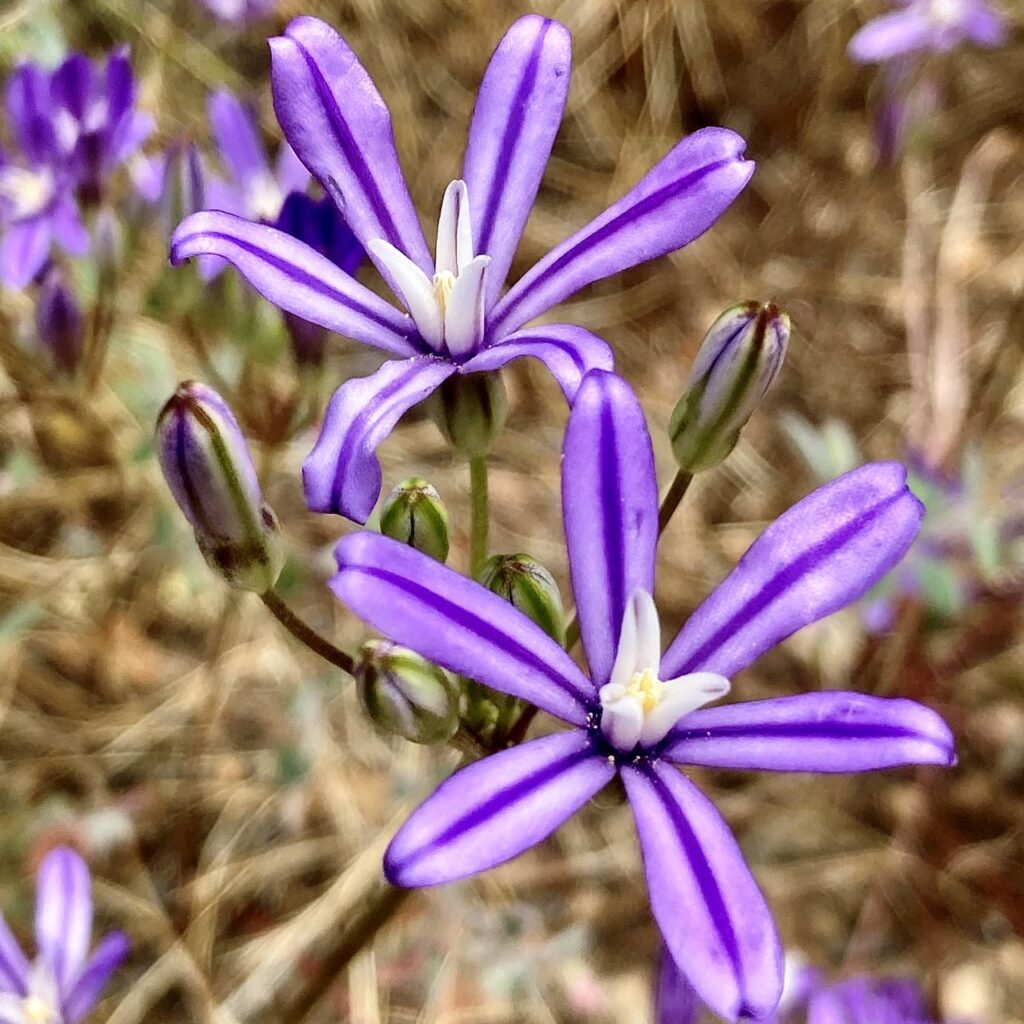 From its source at 3,000 feet to its confluence at 1,200 feet, the watershed contains a wide variety of mid-elevation ecosystems and habitats, including rare mid-elevation meadows. A relatively large number of rare, sensitive, threatened, and endangered species also are present, including Pine Hill Flannelbush, Stebbin's Morning-glory, Yellow-breasted Chat, and California spotted owl.
An intimate Urban – Wildland Interface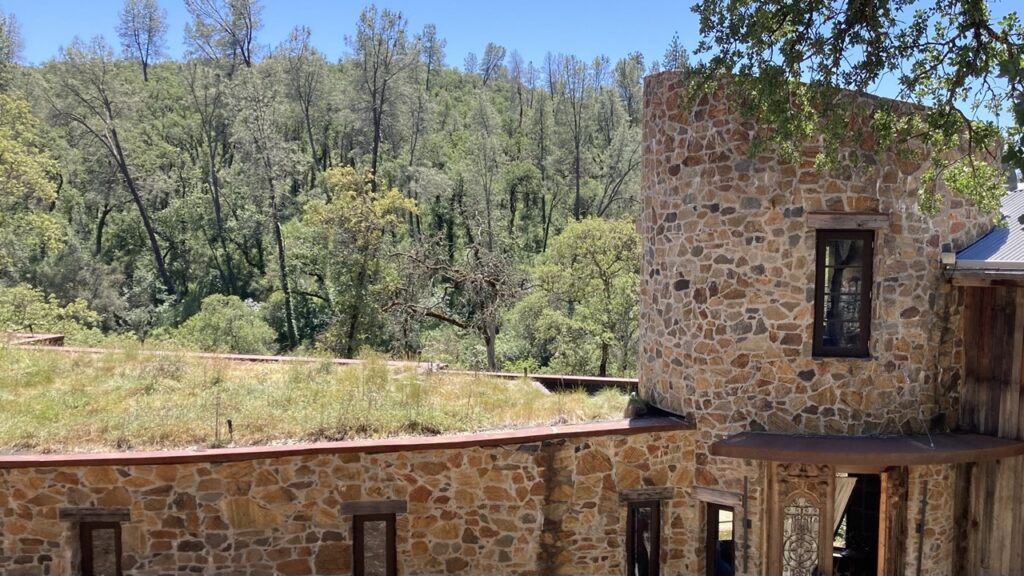 Land use varies greatly within the watershed, ranging fromlightly populated areas where land-use regimes tend towards ranching, farming, and forestry to
urbanized and suburbanized areas such as Grass Valley and Alta Sierra. Unlike many watersheds, its headwaters are more developed, with its lower reaches more open. Overall, the watershed is home to more than 20,00 people.
A History of Degradation & Recovery